Step 1: Create a card template in AMcards to use.
Step 2: Add the card template to "Quicksend Templates".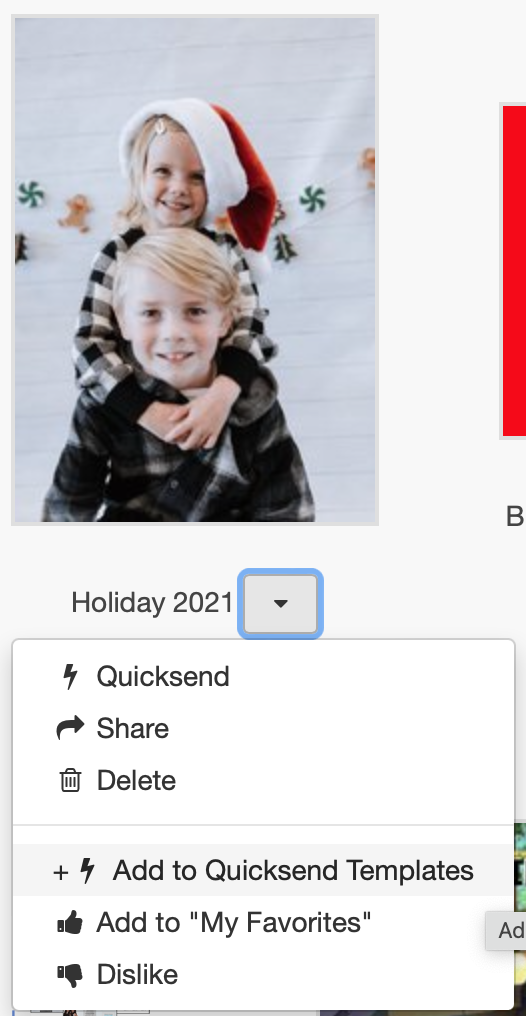 Step 3: Login to Zapier.com.
Step 4: Click "Create Zap".
Step 5: AMcards does not publish any Triggers. Select the app you want to trigger off of and choose the event. Such as "Contact Created". Choose your account or connect to that app with Zapier. Fill out the required steps and test your trigger.
Step 6: Choose AMcards for your "Action". For your event you can schedule a campaign or schedule an individual card. (Note, all of your campaigns will show here for "Schedule a Campaign" but only your Quicksend Templates will show for "Send a Card"!) Connect to your AMcards.com account. From here on we will continue by choosing "Send a Card".
Step 7: Setup your action by choosing a card template to trigger. Now map the data from your other app to the fields required to send a card. If you do not specify the return address, your default return address (set in AMcards.com) will be used for the card.
Step 8: Enable your Zap!
You can disconnect your account from Zapier inside of AMcards.com by going to "Account Settings" > "Connected Applications" > click "Revoke Access" next to "Zapier".
If you have any questions, please reach out to wecare@amcards.com or use the "Help" button on AMcards.com!